YOUR PROJECT - from consulting, planning, financing, delivery to installation
We offer you first-class implementation of your personal salon project from A-Z from a single source!
We are happy to take the time for a detailed and individual consultation on your new elegant hairdressing furnishings.
You can make your own contribution and only use part of our services.
Individual project procedure!
Think about exactly what services you expect from us.
We will be happy to supply you with our exclusive furniture and you take care of the rest.
Or we can take on your entire project:
from individual consultation, planning in 2D/3D, lighting plan, stylish colour concepts for floors and walls to on-time delivery and expert installation!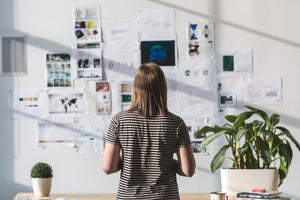 Find your very own style!
Would you like to design your own salon? Here you will find our picture gallery for inspiration!
You are sure to notice one or more designs that particularly appeal to you.
Look out for highlights! For example, concrete walls, grate projects and steel frames - combined with a classic oak floor - will be real highlights in your salon.
No desire or no time?
We will be happy to provide you with an experienced architect who specialises in furnishing hairdressing salons.
Funding
Various options are open to you, such as classic financing, microloans, hire purchase or leasing.
For business start-ups, our financing partners will be happy to assist you. We and our financing partners will coordinate with you the financing concept that is right for you for your hairdressing equipment.